Described by Dr Kevin Hogan (The Science of Influence) as "one of the world's leading experts on consumer behaviour", Philip works with a wide range of clients from multi-national corporations to small businesses.
Whether you are a retailer looking to increase profits, a manufacturer wanting to understand your customers better, a marketing agency wanting consumer insights to support your creative work, an entrepreneur needing to gain an edge over your competitors, or a company about to commission market research who want to ensure it will be of genuine value and validity, Philip can probably help.
He also provides reviews of market research functions and can demonstrate how you can save money by removing psychologically flawed surveys and focus groups to give your organisation a more reliable foundation for decision-making.  In association with Frontier Economics, he can also help companies put new business information frameworks in place, driven by his innovative AFECT approach for psychological confidence, to ensure that you always have the best information available.
Organisations that I have worked with…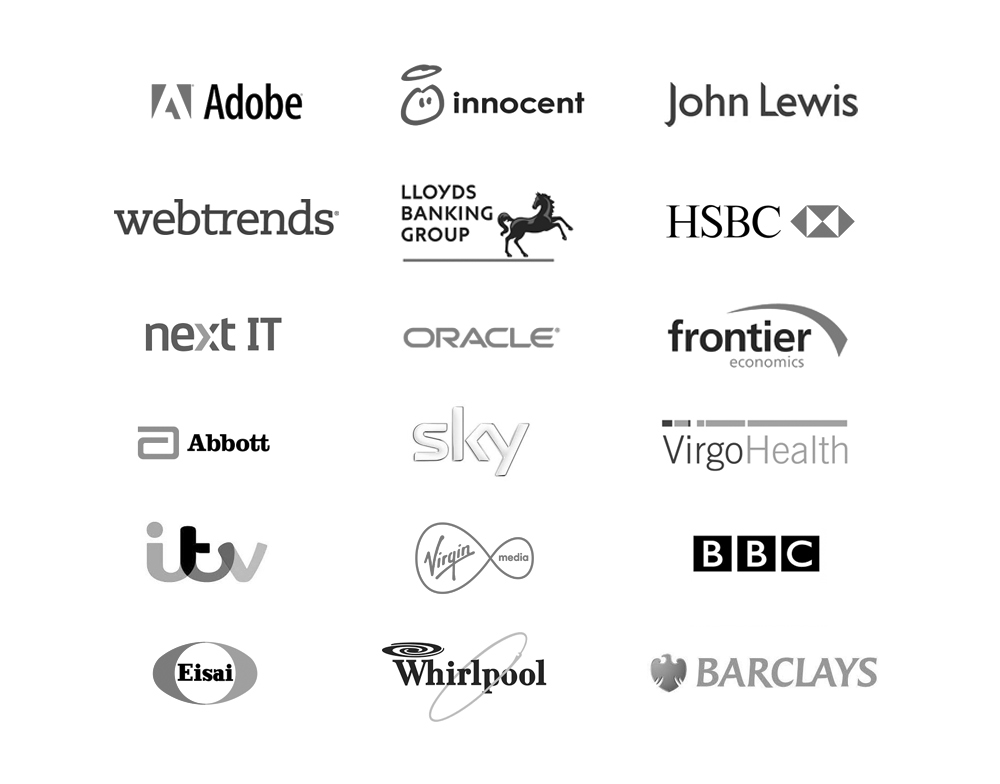 ---
Get in touch now
Or simply give me a call: +44 7970 480113